SC The Depot is proud to carry Canyon Stone Veneers to add the right touch of stone or brick finishes to your home. The versatility of veneers allows you to install it throughout the interior and exterior of your home. With a large variety of finishes and styles for you to choose from, we have what you need to achieve the results you want.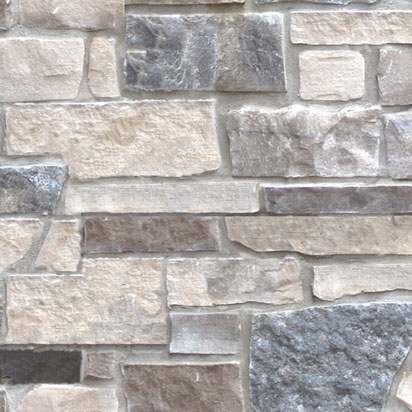 Natural Stone Veneer
Welcome the timeless beauty of natural stone veneer to your exterior or interior wall surface. Choose from a variety of blends to compliment any style whether traditional, contemporary or modern. If a larger natural stone veneer is not what you're looking for but it has to be a natural stone, then natural ledge or quartzite ledge stone panels may be what you need. This cut stone is assembled into zig zag shaped panels that fit side by side. Two flat pieces are inter-locked to form corners. This ledge stone is the perfect stone panel for the do it your-selfer. Create a spectacular accent wall in any room in your home or install it outdoors, the possibilities are endless.
---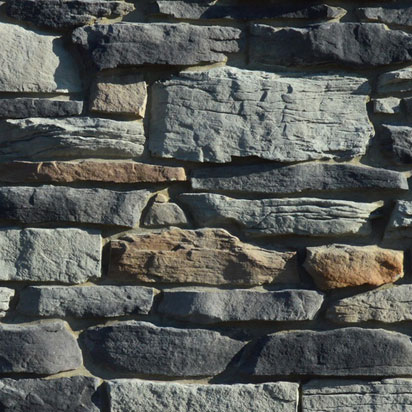 Faux Stone Veneer
Faux stone veneer is a popular choice of homeowners and designers for interior and exterior stone veneer installation projects. Lighter than natural stone limestone, ledgestone or fieldstone versions of stone veneer they are also generally more affordable or budget friendly. One of the biggest benefits of installing faux stone veneer is the ability to choose a specific colour blend and that colour being consistent throughout the process.
The advancements made in the manufacturing of faux veneer stone can make the choice of finding a stone style and colour that will work for your project rather daunting. We suggest to first choose a stone style that you like, whether it be a ledgestone, fieldstone or more traditional limestone cut stone then choose the colour blend that appeals to you the most and works best with the other elements you are using. We guarantee that you will find what you want in one of these faux stone vaneer styles and in a colour that suits your space.
---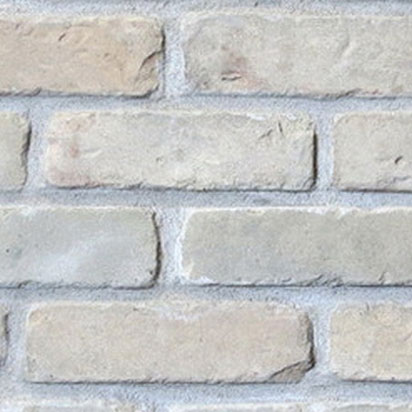 Thin Brick Veneer
Creating the look of a reclaimed brick is made simple with exterior thin brick veneer. This old brick veneer or antique brick is manufactured up to one inch in thickness and comes with L-shaped pieces that wrap around corners to complete the illusion of having a full brick
This allows for a lightweight exterior thin brick veneer installation on any wall without sacrificing much needed square footage in an interior space. Each piece is installed one at a time allowing for some creativity with joint spacing and patterning around windows or doors. Create a soldier course of thin brick veneer to add more interest to an accent wall.
---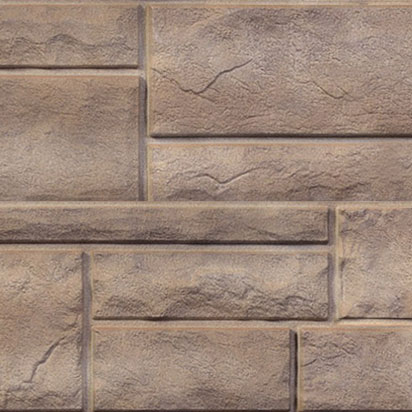 Polymer Siding Veneer
What is polymer siding?
Polymer siding is made of quality polypropylene, which can withstand extreme temperatures and it does not require any maintenance at all. Polymer siding is made to last. It is a design alternative to residential and commercial projects of any size.
As beautiful outside as inside, as traditional as it is contemporary, polymer stone siding was designed to inspire a world of possibilities no matter what your style or vision. Available in three stone styles, Dry Stack Stone, Premium Hand-Cut, and Stacked Stone, each with interlocking panels. Each polymer stone siding panels have coordinating trim pieces to finish the ends beautifully. Faux stone siding panels are suitable for foundations, facades, gazebos, decorative interior accent walls, and hot tub sides.
---
Come in today and check out our wide selection of veneers.